editor
Image Smart cover
Image Smart cover automatically detects the key object in your image and centers it within the text area. It's a crucial feature for designing truly dynamic designs that look amazing with any content modification. One of the best examples of using the Smart cover in your dynamic designs is face detection.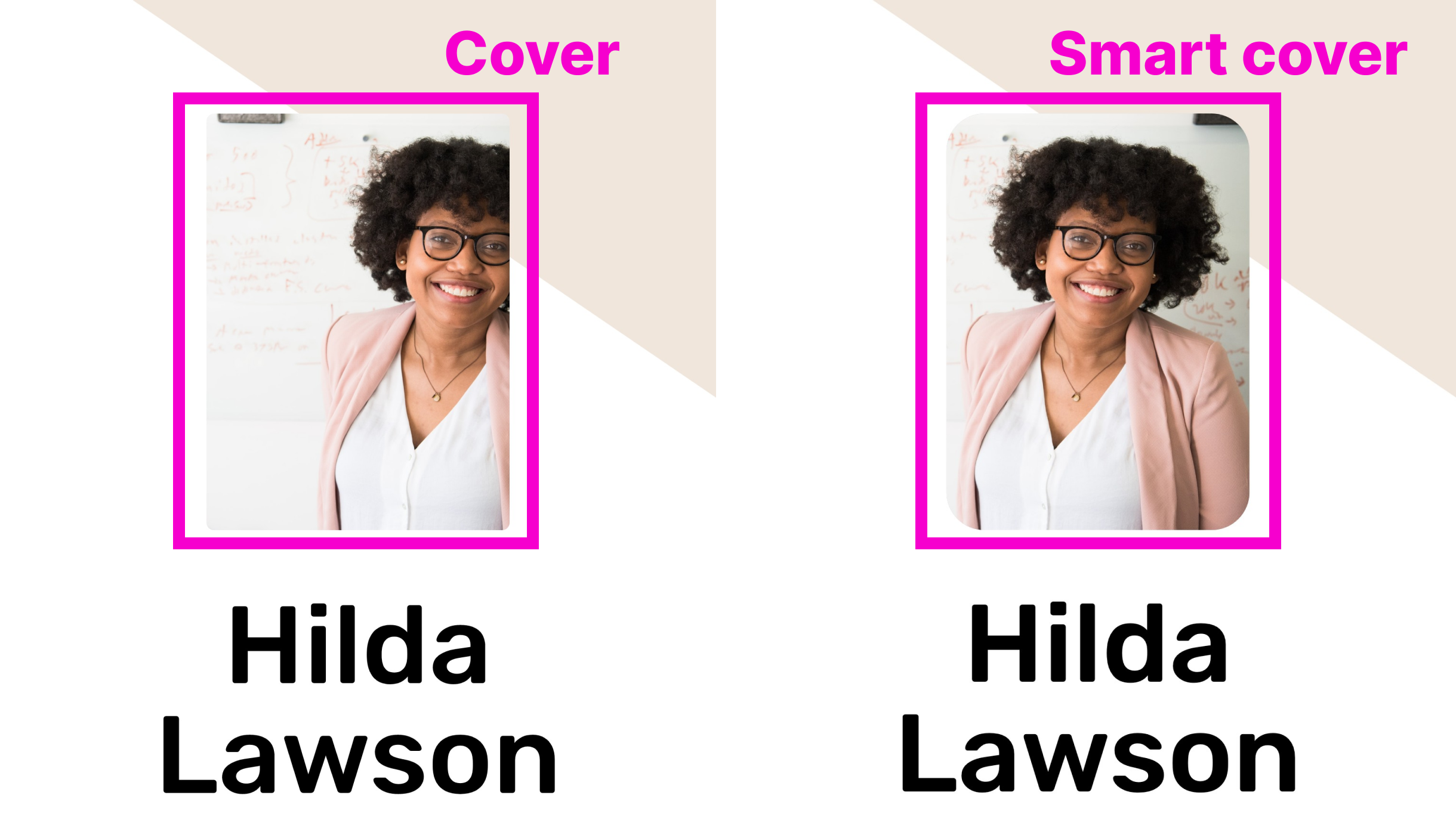 Examples are rendered images based on the free-to-import Mysterious ID card template.
How to enable image Smart cover
The Smart cover is available for all image elements in the Robolly editor. To enable the Smart cover in your template, select your image elements and click the Smart cover mode in the right panel. Apart from the Smart cover you can always select between the Fill, Cover, and Contain modes for your images.